Why Us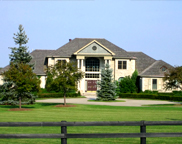 Atlanta Home Values is a full service appraisal company in the North Metro Atlanta, GA market specializing in residential appraisals.
So why choose us for your appraisal needs? Well the answer is simple -- We work hard to provide superior service. With over 20 years in the real estate industry, company owner Jon Bennett is truly a seasoned professional who knows residential appraisals and will provide the best service possible for all clients.
With a primary coverage area of North Fulton, Northeast Gwinnett, Forsyth, Cobb, Northeast Dekalb and parts of Cherokee County, we have developed expertise in all of these areas over time. It is critical in today's real estate climate to know the areas that one works in. That has always been the focus of Atlanta Home Values, Inc.